A lip lift is a procedure is one that can give the lips a more visually pleasing appearance by removing a small amount of tissue from just below the nose. The skin is then lifted and stitched into placed which gives the upper lip a more visually pleasing structure. Some prefer a lip lift to lip fillers as a lip lift improves the shape but does not add fullness. In some cases, a patient is a better candidate for a lip lift as opposed to lip fillers, particularly if the skin under the nose is particularly long with smaller lips. If a patient like this were to get fillers, they could run the risk of getting a fishy looked appearance where the upper lip protrudes more than the bottom lip.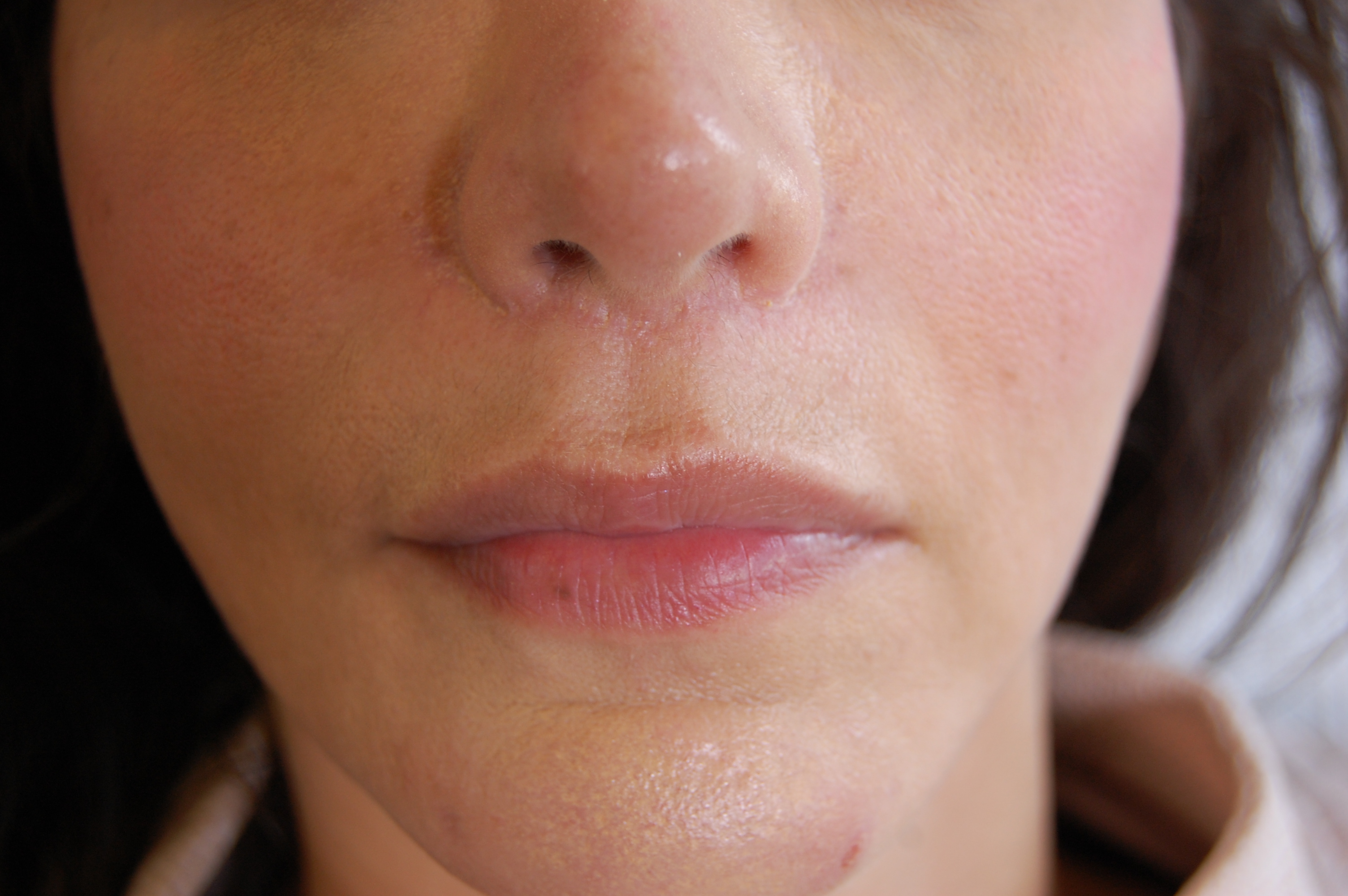 A lip lift is a relatively quick procedure and can be performed under local anaesthetic as an outpatient procedure taking approximately 30-45 minutes. Alternatively, a local anaesthetic may not be required and instead, a topical numbing injection can be used. Recovery is also swift, and you can expect to make a full recovery within two weeks. Scarring will take longer to fade, but once it does it becomes virtually undetectable as it sits within the natural crease and shadow of the nose.
Lip Lift Case study Results
Recently, we had a female patient visit 111 Harley St. for a lip lift procedure stating that she didn't want fillers as she did not like the results they produced. The patient had 2mm of skin removed from her upper lip but stated that she "felt comfortable with what the surgeon suggested and was happy with the consultation." The patient gave a review of the procedure on Realself stating that the procedure was highly recommended:
" On the day of my procedure I was not nervous at all, it was all very relaxed and I even felt like going back to sleep I was so relaxed. The injections were fine, a little stingy all around the bottom of my nose and top of my lip and then I did not feel anything after a few minutes, my eyes were covered and so I just relaxed, breathed and thought about all my new lip liners and lipsticks that I had bought in the days running up to my procedure. Within 20 minutes to half an hour it was all over, no pain at all, stitches in and I was up getting dressed and leaving…..I had slight pain that day and had one pain killer and that was all I needed, I could eat and drink fine, but had to make sure that I kept the area that was stitched nice and clean. I relaxed at home all weekend, luckily I had booked a week off with no work and just chilled at home. I was able to go out a few times and I didn't feel conscious at all about my stitches, there was no swelling or redness at all. Within a week my stitches were out(which made my eyes water a little). I have had so many compliments from friends and family and I am so very happy with the result. My lips are now perfect(in my eyes), no swelling, no trout pout, no redness just perfect lips! A highly recommended procedure."
As you can see from the photos, there is much more surface area of the top lip and the lips take on a much more feminine appearance. The patient was a perfect candidate for the procedure and her lips now have fantastic symmetry. On occasions fillers can produce an asymmetrical appearance and are not lasting, whereas a lip lift is a fast procedure that can provide you with positive long-lasting results.