Lines and Wrinkles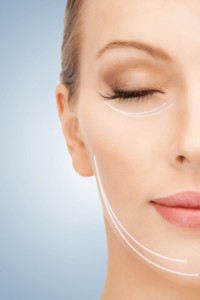 Problem
Unfortunately, as we age we will all start to see lines and wrinkles develop on the body. Most prevalent on the face, especially around the eye and over the forehead, lines and wrinkles are one of the things that both men and women dread developing.
Causes
With all lines and wrinkles, no matter where on the body, they are caused by the breakdown in the body, most notably collagen and elastin. Once these start to decline, the skin weakens and lines and wrinkles appear. Other causes include smoking, which can dry and dehydrate the skin, sun damage, and drink large amounts of alcohol. Fortunately, there are now many treatments available that can help keep these lines and wrinkles at bay.
For deeper and more stubborn lines and wrinkles, Fraxel is the answer. A slightly stronger form of laser treatment, Fraxel penetrates deeper into the epidermis layer of the skin and leaves a smoother, softer surface. Fraxel does not require the patient to miss any time off work and recovery is usually fairly swift.
Botulinum Toxin skilfully applied by an experienced practitioner is one of the most popular and effective ways to treat lines and wrinkles on the face and body. The lines and wrinkles will soften and a difference is normally noticeable after three days and with a three monthly top up you are able to maintain the desired effect.
Dermal Fillers also known as facial fillers smooth and fill deeper lines and wrinkles and can help put the lost volume back into the skin. The results can last up to twelve months. There is minimal discomfort but the area will need to be numbed before the treatment is carried out. Results can be seen in one to three days.
Thermage stimulates the production of collagen using radio frequencies which also help to tighten the skin. Only one treatment is necessary and there is a gradual improvement over six months with the results lasting up to two or three years.
Mesotherapy uses an injection of special vitamins, amino acids and medications are mixed specifically for the individual patient and their requirements. The injections improve both the tone and texture of your skin by minimising the wrinkles and lines. Several treatments are ideal to see the desired results.
The vampire facial has caused a real stir in the beauty industry. The procedure involves using the patient's own blood and re-injecting it back into the skin. The re-injection is perfectly safe as it is using the patient own by-product so there will be no side effects. Re-injecting the blood helps the patients to produce new collagen and re-energises the cells.