Uneven Skintone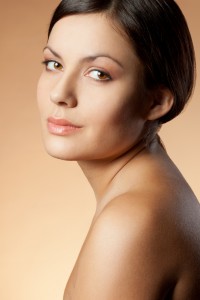 Problem with Uneven Skintone
Most people strive to achieve a flawless complexion; it is one of the main things that beauty companies emphasise as being important. However, in reality, achieving a completely even and unblemished skin tone is much harder to accomplish. Sun damage, liver spots, freckles and mottled brown patches are all common problems that both men and women face. Pigmentation is another extremely common problem that worsens with age.
Causes of Uneven Skintone
One of the main reasons people develop an uneven skin tone is due to the sun. Exposure to the sun over a long period of time causes flat brown lesions. It can also cause patches and freckling, as well as dry out the skin, leaving patches of rough skin.  Other causes may include eczema, which can cause redness and soreness. Scarring on the face or body left from illness or operations can also cause the skin to become discoloured and uneven.
Clear+Brilliant is a revolutionary, gentle laser treatment that can be used for a number of different skin conditions and is much kinder to the skin than some other treatments. This is why Clear+Brilliant is perfect for superficial skin conditions and is ideal for younger patients. Depending on the condition that you want to treat, different treatments are usually recommended but these will vary from patient to patient. The treatment roughly lasts twenty minutes with an improvement being seen gradually over the course of a few days to within a week.
A skin peel is a slightly more aggressive way to treat the problem of uneven skin tone. Using a chemical composition it restructures and regenerates the skin revealing the blemish-free skin below. The treatment will be administered by a qualified practitioner and results will be seen after the skin has fully healed. It is always advisable to take extra care in the sun after having a skin peel and wear a sunscreen with an SPF of 25 or higher.
Another laser treatment but this time slightly stronger than Clear + Brilliant, Fraxel works to rid the skin of poor quality cells and promotes the rapid acceleration of new ones. It's an excellent way of improving the overall complexion, as well as reducing the appearance of an uneven skin tone. Fraxel is not as invasive as a skin peel and has been FDA approved.