Septorhinoplasty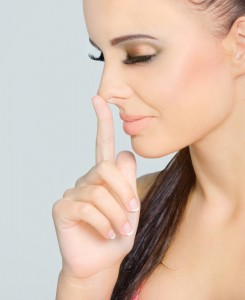 A Septorhinoplasty is a surgery that reshapes your nose and your septum (the cartilage that divides the two nostrils inside the nose). It can subtly change the look of your nose and how you breathe. When the shape of the nose interferes with the way you breath it may be necessary have a Septorhinoplasty. If you are happy with the shape of your nose and you are still having problems breathing it may be that you need. This type of surgery is frequently performed and addresses both aesthetic and medical purposes. If your septum is obstructing your breathing and you are experiencing breathing difficulties then Septorhinoplasty will be performed. If you don't like the visual appearance of your nose then Rhinoplasty will be performed.
Benefits
Can change appearance of your nose
Improve breathing
Improve snoring
What to Expect from a Septorhinoplasty
How Long the Procedure Takes
Depending on the change your nose will be undergoing, the procedure itself can take up to three hours.
Procedure
After deciding to go ahead with a specific procedure your surgeon will schedule a surgery date. The treatment itself is performed under a general anaesthetic and requires a one night hospital stay.
Recovery
The final results can usually be seen 6-12 months. However, many patients report that breathing will improve in as little 1-3 weeks after. You can return to regular activity within 1 – 2 weeks. You can resume exercise within 6 weeks. We provide full and comprehensive aftercare which includes a check-up 3, 6 and 12 months post procedure to ensure that you are delighted with the results.
What is involved in a Septorhinoplasty procedure?
During a Septorhinoplasty procedure the skin of the nose surrounding the cartilage and bone is cut and lifted. It is then shaped to make the desired shape by removing parts of the cartilage and bone. The procedure can take one to two hours but is dependent on each case. The procedure is performed under general anaesthetic and recovery will take 2-3 weeks. You will be required to wear a cast for the first few days and your face may be puffy and aching. You may also experience nose bleeds and/or pink discharge on your pillow whilst you sleep but this is common, whereas serious nose bleeds could be a sign of a complication.
Associated complications
As with any type of surgery, side effects can occur. Some of the more common side effects include: bruising and swelling, redness, and scarring.