Eye Bag Removal (Blepharoplasty)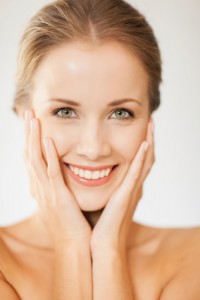 More Rested, Younger Looking Eyes
As we age, we tend to develop puffy bags under our eyes and hooding over the upper eyelids due to the effects of gravity, sun damage and the stresses and strains of daily life. This process has an ageing effect and can make us appear continually tired. Eye Bag Removal or  Blepharoplasty is a simple cosmetic procedure to remove excess fat, usually along with excess skin and muscle, from the upper and lower eyelids giving you a more fresh, youthful and wide-awake appearance.
The 111 Difference
Consultation with the Surgeon - Each Blepharoplasty Consultation is with the surgeon that will perform your surgery
Our Experience – Our surgeon Dr Alexandrides has had much experience with Blepharoplasty procedures.
Visualise Yourself – We endeavour to work with you and achieve the results you desire.
Inclusive Service - At 111 Harley we are with you every step of the way. We offer follow-up complimentary consultations.
Blepharoplasty or Eye Bag Removal Surgery can lift drooping upper lids and reduce puffy eye bags that form below your eyes. This procedure can be done on upper or lower lids, or combination of upper and lower. It can also be done in conjunction with other plastic facial surgery procedures such as a face lift.
What To Expect
How Long the Procedure Takes
Blepharoplasty surgery is an operation that usually takes two to three hours to complete using a general anaesthetic or local anaesthetic plus sedation. Blepharoplasty is usually carried out as a day surgery.
Procedure
For the upper eyelids the incision is made in the natural crease line that occurs one centimetre above the eyelashes. The incisions may extend into the crows feet or laughter lines at the outer corners of your eyes. Excess fat and sagging muscle and skin are removed. The incisions will then be closed with very fine sutures.
For the lower eyelids the incision starts underneath the eyelashes and extends out approximately one centimetre outwards into the crows feet area. The skin is then lifted upwards and outwards, gently tensioning the area and any overlapping skin is removed. Again, the incisions will then be closed with very fine sutures.
Surgery can be carried out either as a day surgery or an overnight stay in hospital.
Recovery
Stitches are normally removed five to seven days after surgery at which time normal activity may be resumed.
To learn more about non surgical treatments for eye area please click here. We  also recommend 111SKIN's Bright Eye lift Gel for when the area has healed to maintain your new lifted look.
Browse our Before & After pictures below: