Sun Damage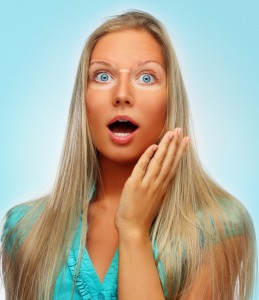 Problem
Everyone knows that the sun can cause severe damage to your skin. However, in the quest for the perfect tan, most people tend to ignore the consequences. When we are younger there is nothing more attractive than having a lovely sun-kissed glow but as we age we find that the sun-kissed glow has done lasting damage to our skin, especially if we haven't used any sun protection. Age spots, wrinkles, lines, discolouration, pigmentation and freckling are all some of the lasting conditions that a lack of care in the sun leaves us with.
">Going out without suitable sun protection is the biggest cause for sun damaged skin. Sitting in the sun for long periods of time and allowing the skin to burn can result in long-term damage. Sunbeds are another key factor and have actually been found to be more dangerous than the midday Mediterranean sun.
For the early signs of sun damage Clear+Brilliant is a fantastic treatment. The gentle laser gradually fades the signs of sun damage with patients noticing the results over several treatments. The skin is left refreshed and renewed and there is no downtime recovery time needed.
Another laser treatment, Fraxel, uses fractional laser technology to effectively help the skin gain its original colour thus fading age spots and the areas of pigmentation caused by the sun. Fraxel treatment is best used as part of a course of several treatments, which will vary depending on the extent of the damage.
More severe sun damage can greatly benefit from a skin peel. Skin peels use a chemical compound to regenerate the skin. They are a slightly more invasive form of treatment, however many chemical skin peels require no recovery time.
Vampire Facials use the patient's own blood, which is separated into plasma and platelets via a centrifuge before being re-injected back into the skin. By using the patient's own blood, there is a lower chance of any side effects and recovery time is minimal. The injection of blood boosts the production of collagen as well as the formation of new blood vessels and the regeneration of the skin.
Read more about the procedure here.
Using a tailored made cocktail of chemicals, amino-acids and medications, an injection of Mesotherapy is placed just under the skin. The injection works deep down into the skin, making it particularly suitable for sun-damaged skin where the harm is quite serious. After treatment, the skin will be left smoother and plumper as well as looking refreshed and renewed.