A defined and strong chin is often sign of strength and beauty. A chin implant is a safe and long lasting method to correct a receding chin. It is generally sought after by some men and women – often for very different reasons. Chin augmentation changes the contours of your face. It augments a weak chin and gives an attractive look of distinction.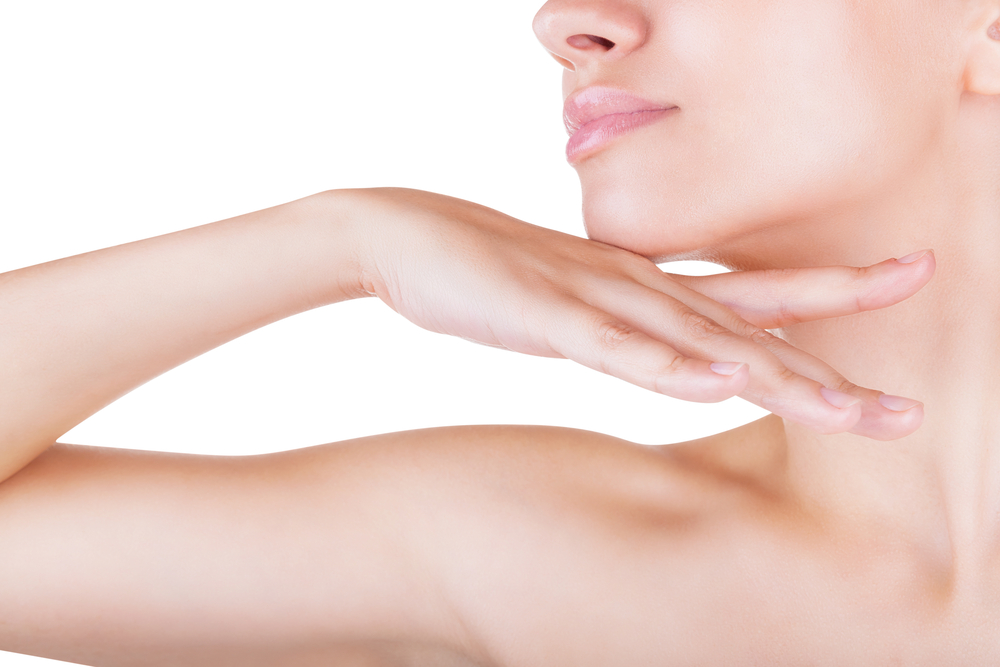 Another benefit that chin implants can provide is balancing out other facial features. Chin implants are often recommended for patients undergoing rhinoplasty surgery to achieve better facial balance and harmony. It is common to combine a chin implant with cheek implants for higher cheekbones.
The goal is always to achieve subtle and natural looking enhancements. Whilst we aim for balance and symmetry. However, this isn't always possible. In this case, we aim to create the most aesthetically pleasing balance for your face. The results will vary from patient to patient. Chin implant surgery will enhance your appearance, but realistic expectations are important to achieve satisfaction.
Who is the best candidate for a chin implant?
The best candidates for a chin implant either have a receding or weak chin. If you have a chin that looks too small in comparison with other facial features, you would also benefit from this. For example, a chin implant can improve the neckline and make a large nose appear smaller. It does this by balancing out the facial features. It can also improve a rounded face and neck*.
*Subject to opinion.
Are chin and cheek implants safe and will it feel natural?
Facial implants have proven to provide a safe, predictable, low-risk cosmetic surgical procedure. Millions of facial implants made from non-toxic materials such as Expanded Polytetrafluoroethylene (ePTFE) & Silicone. There are no reported cases of allergic reaction. The implants are designed specifically for use in the chin. They come in all widths, shapes and sizes. The surgeon will bespoke trim them for a more natural fit.
Chin implants are made of special medical grade materials. This means that when positioned and inserted, look and feel like normal bone. Usually, patients cannot tell the difference. The procedure is also reversible, so you can have the implant removed if you do not like the results.
How Long the Procedure Takes
The length of the surgery is dependent on the type of anaesthesia and the technique used. Chin implant surgery or augmentation usually takes one hour.
Procedure
The incision is normally inside the mouth, along with the crease that joins your lower lip and gum. Absorbable sutures will close the incision.
Recovery
Recovery is short. Many patients return to work within 5 days.
We advise patients to keep their heads elevated and as still as possible for a couple of days after surgery. Healing is a gradual process. We also suggest you refrain from vigorous activity for 6 weeks. You may notice some bruising in and around your chin and neck area. This should subside in about 7-14 days after surgery. The speed of recovery will vary. The sutures in your mouth will dissolve into your body.