Vampire Facial – PRP Therapy
Platelet Rich Plasma (PRP) Therapy has been coined the Vampire Facial because the treatment involves the collection of the body's own blood which is separated and then re-injected into the skin to stimulate cell regeneration.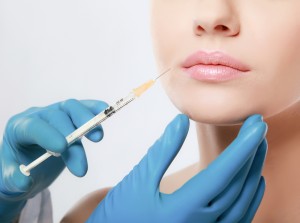 How does the treatment work?
We take the blood from the patient and then separate into plasma and platelets using a centrifuge (this spins the blood in a circular motion and works because the plasma and platelets weigh differently). We then inject the (PRP) portion of the blood back into your skin to stimulate new collagen production and to encourage cells to rejuvenate themselves. This can be done as often as every 4 weeks and is ideal as a pick me up or to stimulate wound healing post more invasive procedures.
What are the Benefits?
Re-injection of the body's platelet-rich plasma portion helps stimulate new blood vessel formation, collagen production and helps build a new dermis so the skin is plumper, rejuvenated and more youthful looking.
Platelet Rich Plasma (PRP) Therapy is can help stimulate hair growth. We have seen more and more patients return to us for this particular treatment. With great results, it can treat receding hairlines / male pattern baldness.
Is the Vampire Facial safe?
The product injected is 100% your own, autologous, which means that there is no risk of an allergic reaction. The procedure is an outpatient treatment which normally takes no longer than an hour.
We offer a complimentary skin consultation with our specialist nurse. Book an appointment today.
The PRP in London Treatment Review
UK renowned beauty blogger Really Ree comes to visit 111 Harley St. for her first PRP treatment. She details her experience from start to finish; check out what she has to say about the Vampire Facial in her Dr Alexandrides review of the treatment.