Removing Unwanted Fat – What's The Difference Between Liposuction And Liposonix?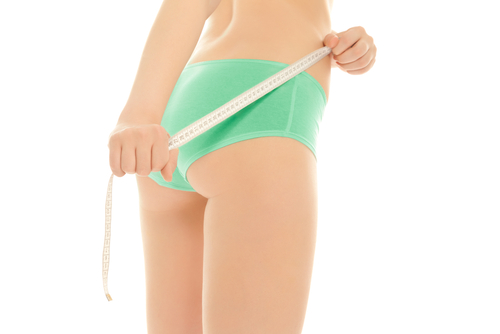 Removing Stubborn Unwanted Fat Deposits
Liposuction is one of the most popular cosmetic surgeries in the UK. In 2013 there was a 41% increase in patients seeking the procedure, making it the most popular surgery of the year. Liposuction used to be the only option for removed unwanted, stubborn fat deposits, but, like all surgeries, it does carry an element of risk.
Advances in medical technology mean there are many non-surgical alternatives to surgery when it comes to inch-loss. One of these treatments is called Liposonix, and today, we'll be looking at how this compares to Liposuction. Although we do offer three different Liposuction techniques, this article will focus on the more traditional Liposuction technique, rather than Laser and Vaser Liposuction.
Liposuction
What Is Liposuction
Liposuction is a surgical procedure, performed under anaesthetic, which can remove unwanted fat from specific body areas such as the stomach, hips, buttocks, thighs, knees, arms, chin and neck. This procedure can also be tailored for precise sculpting and contouring effects.
How Does It Work?
Fat is removed with a cannula, a small tube pushed through an incision in the skin to suck out the fatty tissue.
How Long Does Treatment Take?
It varies between patients and will depend on the size of the area being treated, the amount of fat removed, and the type of anaesthesias used.
What Is The Recovery Time?
You can usually return to normal activity within one to two weeks, and resume exercise after six weeks. As this is a serious surgical procedure, you may experience some discomfort, bruising or swelling after the procedure, but you should not be in severe pain.
What Are The Results?
Liposuction is designed to remove more extensive areas of fatty tissues in a single surgery window so that the results will be more dramatic and more immediate than non-surgical sculpting techniques. If you experience some swelling after treatment, you will need to wait for this to subside to see the full results of your procedure.
Is It For Me?
If you are in good health, and have areas of excess fat you would like to remove then liposuction could be for you. This procedure can be used on more areas on the body than it's the non-surgical counterpart, such as the arms, neck, chin and knees, so it is suited for patients who would like to tackle those areas or have larger fat deposits. This should not be considered a quick way to lose weight, and the patient still has to be healthy enough to withstand the stress surgical procedures put on the body. It is also not an alternative to a healthy, active lifestyle.
Liposonix
What Is Lipsonix?
A non-invasive body-contouring treatment which helps breakdown and eliminates unwanted fat deposits.
How Does It Work?
Liposonix uses ultrasound technology, which can penetrate the targeted fat tissue, without damaging the surrounding fat and tissue. The treated fat tissue is then removed through the body's natural healing and elimination process, leaving you with a slimmer, more contoured waistline. As the system uses high-intensity focused ultrasound energy, you only need one treatment to see results.
What Results Can I Achieve?
The average waistline reduction is one inch, which is usually equal to one dress or trouser size. Full results are visible after eight to twelve weeks, as this is the time it takes the body to naturally metabolise and process the destroyed fat.
Is There Any Recovery Time After Liposonix?
After treatment, patients may experience some discomfort, bruising, swelling or redness, but these are usually described as mild. Most patients feel able to return to their normal activity after treatment.
Is It Right For Me?
If you eat well and exercise, but still can't seem to shift that last bit of stubborn fat then Liposonix may be for you. Ideal candidates must be able to 'pinch an inch' (2.5cm) of fat in the treatment area and have a BMI of under 30; it is not suitable for patients who are looking to lose a significant amount of weight or have drastic results. Currently, the system can only be used to treat unwanted fat on the abdomen and thighs. Liposonix is not a way to lose weight or a replacement for your healthy lifestyle, but it is a quick, effective and safe way to help you lose that last inch and achieve your dream body shape.