Have you got an inch to pinch?
Drop a dress size in one session with Liposonix at 111 Harley St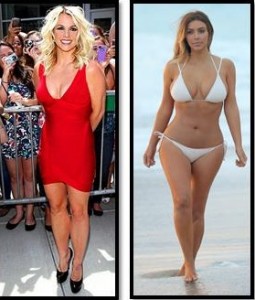 2014: A new year, a new resolution to join the gym and lose weight… only for that resolution to be forgotten halfway through January. While many of us are punishing ourselves in the gym for those excess mince pies devoured over Christmas, a weight loss treatment favoured by celebrities is growing in popularity with those who want instant and lasting weight loss results. Liposonix disrupts fat cells using ultrasound heat technology and offers patients instant results in just one hour treatment. Celebrities including Demi Moore, Kim Kardashian, Catherine Zeta Jones and Britney Spears have used this technology to achieve their weight loss and body shape goals.
Dr Yannis Alexandrides, who performs Liposonix at his 111 Harley St. Clinic says:
"This new, non-surgical, non-invasive body contouring treatment requires no recovery time, and you will begin seeing immediate results in just one hour long session. Liposonix is ideal for people who are close to their ideal weight, but who need a little help with targeted areas around their waist, thighs and buttock. It is a perfect sculpting solution for that last pocket of stubborn fat that doesn't respond to diet and exercise."
How it works . . .
Liposonix uses advanced ultrasound technology to break down and eliminate unwanted fat. This technology is called High-Intensity Focused Ultrasound (HIFU) and has been clinically proven to destroy fat cells safely and effectively. Focusing the ultrasound energy of Liposonix 1-2 cm below the surface of the skin, avoids burns or trauma to the skin and makes the treatment more comfortable. The fat cells are disrupted by the HIFU. These cells are then attracted by the body's inflammatory and healing responses, which surround the fat cells and transports them to the liver where they are metabolised naturally. This process takes two to four weeks. Because these cells have been destroyed, there is no fat is not redistributed as fat cells in the treatment area no longer exist.
Ideal candidate . . .
Liposonix is ideal for people who are close to their ideal size and shape through a healthy lifestyle, but need a little extra help when diet and exercise do not produce the desired result. Both women and men are suitable candidates. You should be able to pinch at least an inch of fat in your area of concern.
Results . . .
Liposonix disrupts the fat cells in the target area. With a single treatment lasting one hour, you can see results immediately, with final results after three months. Most patients lose the equivalent of one dress size.