What's The Difference Between The Three Liposuction Techniques?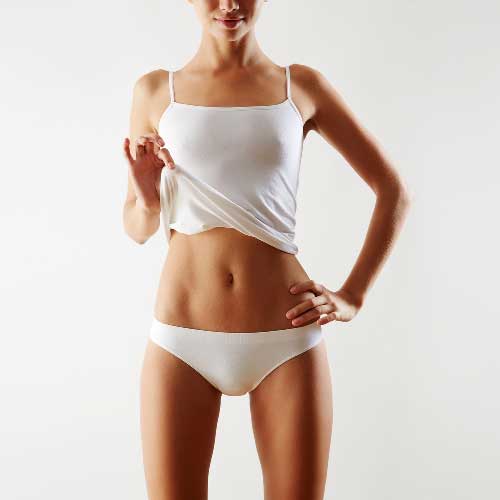 A healthy diet and an active lifestyle can go a long way to helping you achieve the toned, sculpted body you want but sometimes it can't quite get you right to the finish line. Even with a dedicated exercise routine and a fantastic diet you may struggle to shift the last inch or so of stubborn fat and can you leave you feeling deflated – especially when you've put in so much hard work and come so far.
This is where body-sculpting procedures like liposuction come in, they're ideal for people close to their target weight who are struggling with diet-and-exercise resistant pockets of fat. You may have heard about different types of liposuction technique, but you might be unsure about what the actual difference between them is and which one is right for you. Below you'll find a helpful guide about the type of liposuction on offer, how they work and what results you can achieve.
The Three Types Of Liposuction
1) Liposculpture
We use the term Liposculpture rather than liposuction because it best reflects the surgeon's skills and ability to carefully select the area of fatty tissue to be removed, achieving the best possible results. The time of the procedure varies depending on the size of the area to be treated, the amount of the fat to be removed and the type of anaesthesia being used.After liposculpture you are usually able to resume normal activity within a week, and you can return to exercise within six weeks. Your surgeon will give you detailed recovery advice, it is essential you follow it so your body can heal properly.
2) Laser Liposculpture
This procedure uses the heat from deep penetrating lasers to break down fat cells. Liposuction lasers are designed to only target the fat cells so there is no damage to the surrounding muscle and nerve tissue. The laser also seals off minor blood vessels and promotes collagen production so, as a result, the skin smooths and tightens, and the fat cells are drawn away. The final results are usually visible after three months. After laser liposculpture you can usually resume normal activity in less than a week, and resume exercise within four to six weeks.
3) Vaser Liposculpture
This is a state of the art liposuction system which allows fat deposits to be directly targeted, achieving outstanding body sculpting. Vaser liposculpture uses uses sound, instead of heat, to break up fatty deposits. This allows the treatment to be performed much closer to the muscle than other techniques and it is ideal for targeting small areas like the back of the arm. The final results of your vaser liposculpture are usually visible within three to six months. Like laser liposculpture, with the Vaser technique most patients are able to resume normal activity in less than a week, and vigorous exercise after six.
Find out more about our non-surgical body sculpting procedures here.