Firmer, Smoother Skin With Thermage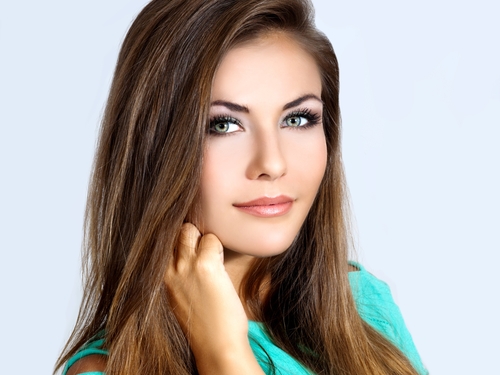 Facelifts are a popular procedure which many people dream of undergoing in order to turn back the clock and reveal a more youthful look. Despite this dream, many people are put of by the intensive nature of the surgery, which involves making incisions along the hairline and around the ears before removing excess fat and tightening the underlying muscles. This means there is often a long recovery process, the typical time is between ten and fourteen days (although it may takes you many months to feel like yourself again), and this another reason people get put off the surgery. Although there are different facelift procedures, which involve less extensive incisions and a shorter recovery period, many people still find they're not quite ready to go under the knife yet. If this sounds like you, but you wish there was there was still a way to other firmer, smoother, more even-toned skin then don't worry you can still achieve this.
Thermage: A Facelift Without The Surgical Intervention
Thermage can offer patients a similar affect to a facelift, without the need for surgery and lengthy recovery periods. Although the results are not as drastic they are still visible, and Thermage is an excellent alternative for those who are not ready for surgery or those who are not suitable surgery candidates. It can work wonders on mild to moderate sagging skin around the jawline area, so is ideal for those who want to combat the early signs of ageing.
How Does It Work?
Thermage is a non-invasive radio-frequency therapy which stimulates collagen production, causing skin to tighten its internal structure. 111 Harley Street is one of the few clinics in the UK accredited to use the latest Thermage equipment, Comfort Pulse Technology, which allows for improves results whilst still maintaining comfort levels. Treatment begins with a cooling effect on the skin, for the comfort and safety of the surface layers, and then a specially designed tip is placed against the areas to be treated. Radio-frequency energy penetrates the skin, heating the treatment areas and remodeling the collagen. The treatment finishes with one final cooling burst to the epidermis. Comfort Pulse Technology uses a unique vibrating hand piece which maintains comfort levels while allowing heat to penetrate more deeply.
How Will It Affect My Skin?
Many patients can notice a difference in the look and feel of their skin very soon after treatment, in some cases in as little as day. The results will continue to develop over the next six months as new remodeled collagen grows, this thickens the collagen matrix and causes the skin to smooth. Treatment is intensive so you will only need one, and the results will last between two to three years. If you'd like to find out more about Thermage, contact us today to arrange a complimentary skin consultation with one of our aesthetic practitioners.