"Belfies" Inspire Buttock Surgery Trend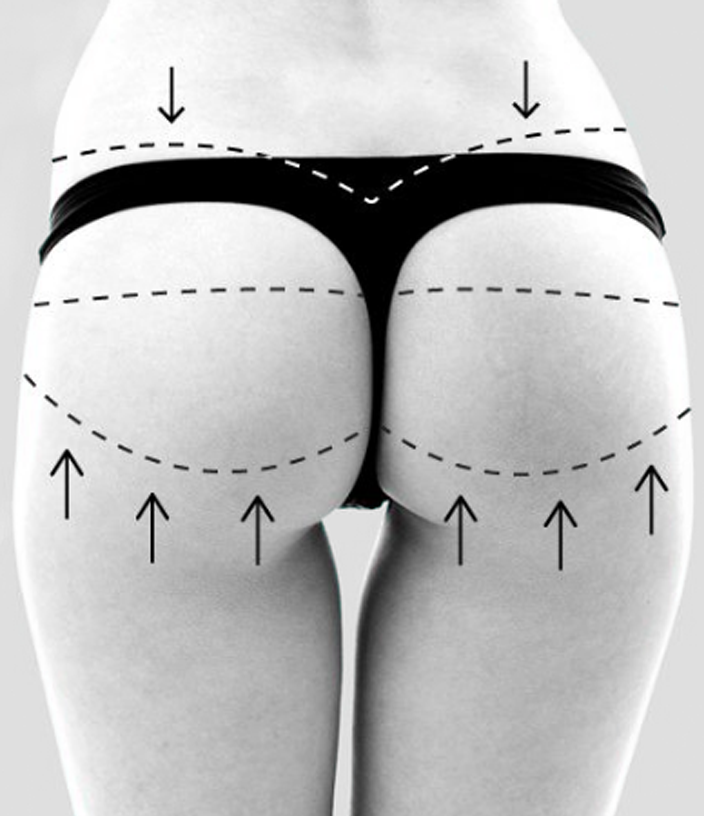 The buttocks are an area that are not easily enhanced by diet or training. With the prevalence and ubiquity of "selfies" and "belfies" saturating our social media news feeds it is of no surprise that there is an increasing interest in modifying body types to meet our vanity needs. Whilst enlarged buttocked beauties date back to the 1970's, the technique and variety of options have changed.
According to the poll from the American Academy of Facial and Reconstructive Surgery (AAFPRS), social media activity may be influencing our desire to undertake plastic surgery due to patients "being more self-aware of looks in social media".
Social media superstars such as the Kardashian clan are no strangers to posting photos of the derriere on the popular site Instagram, which has fuelled interest in this area of the body, but it is not just celebrity selfies that can have an effect on our desires. People are also taking photos of themselves on a consistent basis, and with constant reminders of their appearance it may create the desire for self-improvement, especially if these photos have been altered.
Plastic Surgeon Dr. Elie Levine stated that people are bringing in edited pictures of themselves and stating that they want to look like the manipulated versions of themselves. Dr Mendelson adds

Buttock Treatments Available
With the rising trend there are now many non-surgical options such as types of padded underwear, but if you are looking for a more long lasting solution, here are some alternatives (your expectations need to be realistic):
Buttock lift
The surgeon will advise you on how he will reshape your bottom. Once you are happy he will draw lines on your body to give you an idea of what will be removed. The surgeon will remove excess and sagging skin from the body to tighten and lift the bum. Ideal for those looking for a perkier bum. Find out more here.
Buttock fat injections
'The Brazilian Butt' removes fat from selected areas, and then re-injects selected fat cells into the buttocks to add the desired volume. Correct injection methods are essential to achieve a uniform, smooth, natural appearance to the buttocks. Dr Alexandrides prefers fat injection to buttocks because the combination of liposuction and fat injections produces the most attractive and natural profile. Find out more here