How the Victoria's Secret Models are training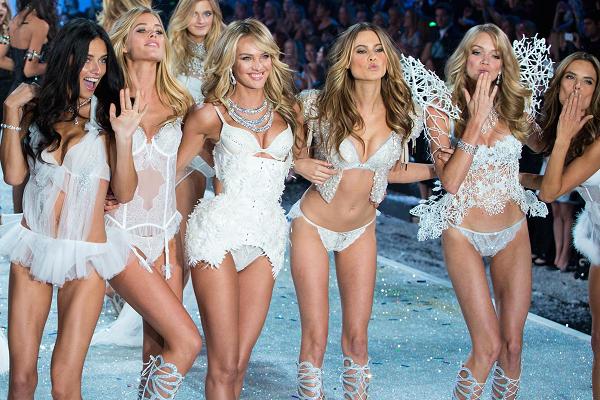 Every year the Victoria's Secret annual fashion show is highly anticipated.
The most famous supermodels are among some of the most carefully selected bevvy of beauties that change each year. A number of new faces appear each year creating much speculation and hype around the event. This year, the event is set to be held in the romantic Paris, and we have already seen the stunning Adriana Lima and Lily Aldridge preparing for the show.
As the models will be flaunting their enviable assets on the runway, the preparation for the shows start months in advance, and the regimes are said to be extremely intense and grueling. This year's show marks the 20th anniversary of the show, and so the models are likely to be training harder than ever. So what type of training does it take to be a Victoria's secret model?
Justin Gelband trained 9 of the models including Miranda Kerr and Candice Swanepoel in the past and revealed that the angels sessions usually last an hour for four days a week. If they are travelling he will do Skype sessions with them so they can keep up. He also says that he uses different exercises for each of the models that he trains as everyone has their own exercises which will work best for their bodies. As for their diet, many of the angels follow Dr. Peter D'Adamo's blood type diet, which dictates which foods you can eat based on your bloody type, calcium and iron levels.
Victoria's secret bodies
The diet
The Victoria's Secret models diet is strict, but isn't restrictive as many people might think. The food they eat nourishes the body for optimal toning which means no fat diets like juicing and fasting. For example, Adriana Lima sticks to steamed fish and vegetables nearly all year round – nothing fried and no sauces.
Exercise
Instagram clips and quotes:
Lais Ribeiro: "I focus on core exercises using light weights in my workouts leading up to the #VSFashionShow"
Candice Swanepoel: "@victoriassecretsport got me spinning"
Adriana Lima: "I do lots of jump rope" and "workout out everyday before the show".
Elsa Hosk: "I do a lot of boxing" and toning exercises that incorporates high intensity cardio.