The dangers of at-home dermarolling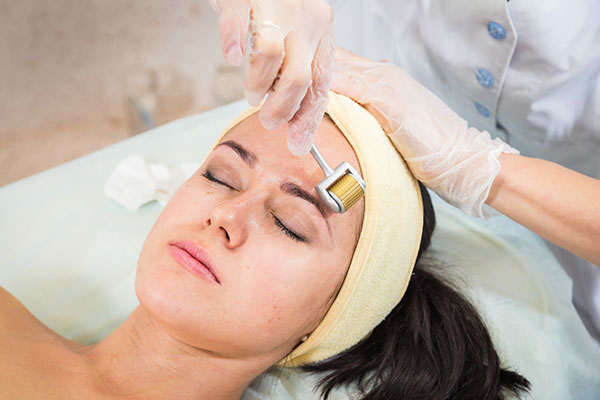 When performed in a medical setting, dermarolling can achieve great results.
Dermarolling has become a popular within the world of beauty due to its ability to increase collagen production and improve the texture of the skin by helping to heal acne scarring. The anti-ageing treatment was first developed for the use in clinical settings, but has since become available as an at-home hand held devise.
Dermarolling treatment
The process of dermarolling involves rolling the handheld device that usually contains roughly 192 needles over the stratus corneum over a problem area 15-20 times for around 20 minutes. The process is virtually painless, though in a clinical environment topical anaesthetic can be applied. The process creates micro-punctures in the skin which encourages the production of new collagen and reduces the appearance of scars.
How Dermarolling can go wrong
In an at home environment, it can be easy to not adhere to the recommended usage guidelines. The devise works by piercing the dermis hundreds of times though it is not meant to damage it. However, if the individual does not roll it horizontally, vertically and in oblique directions, this could cause tearing and dragging of the skin. Some medical clinics use a devise that has a stamping method as to avoid tearing.
Secondly, in clinics the needles are around 1.5mm, whereas it wouldn't be advised for beginners at home to use needles longer than 0.25mm to 1.0mm. The trouble is that many at home users get tempted to roll too often (you should spread out the treatments) and get hold of longer needles to try and achieve the best results as quickly as possible. This can cause the skin trauma, and longer needles can sometimes cause pain. With longer needles, you are putting yourself at risk of infection. Furthermore, any product administered to the skin before or after the treatment may be absorbed instantly so you have to be extremely careful with the use of topical products. If possible, avoid using any topical products immediately after rolling as it is difficult to determine which ingredients may cause reactions that are hard to treat since they form below the skin's surface.
Then there is the matter of cleanliness… in medical settings the instrument should be used only once, whereas at home you are likely to use the devise several times which can increase the risk of infection.