10 questions to ask yourself before considering plastic surgery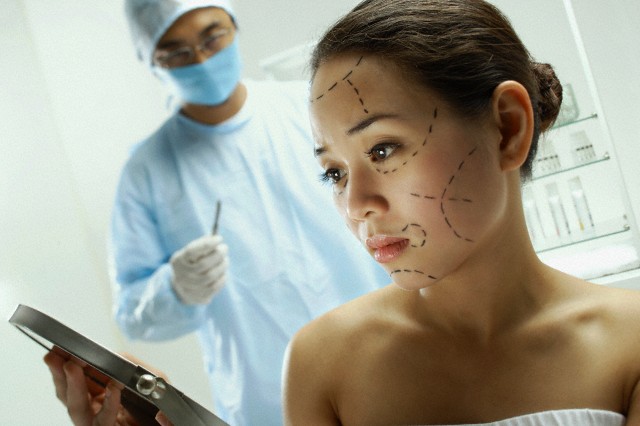 Even before you have your consultation, you need to have some degree of certainty that you wish to undergo a life changing operation before even considering plastic surgery. I prefer and advise non-surgical procedures where applicable as they often come with less risk and less longevity. However, surgical operations often: leave scarring, the results are often long lasting, and sometimes require general anaesthesia. yourself before taking the leap:
Considering plastic surgery
Considering plastic surgery can be confusing and emotional… with the help of RealSelf's community members and my expert advice as a plastic surgeon, I have devised a list of my top 5 essential questions you should ask yourself before taking the leap:
1) Am I mentally prepared for the process, and do I feel the advantages of the operation can provide results that will outweigh the possible complications?
Whilst the risk is often small, there is the possibility of complications with all surgeries. It is worth considering whether the problem can help you in more ways than one. For example, will the operation help you physically and mentally as well as just improving your appearance? Is the aesthetic issue benign, or is it causing discomfort or inconvenience? If you desire plastic surgery for vanity reasons, and you believe that your self-esteem is dependent on whether or not you get the surgery, then you may not be a good candidate.
Surgical operations sometimes require over-night stays in hospital and also require downtime so you need to consider the possibilities for booking time off work and having someone to take care of you and make arrangements for you such as picking you up from the hospital. The recovery process can be lengthy and this can sometimes take its toll on your emotions as you wait in anticipation.
You should also consider whether you have explored non-surgical options and alternative routes before considering plastic surgery. For example, if your surgery is age related there are many non-surgical options out there for you to consider. In addition, if you're considering weight loss surgery, have you considered all diets and exercise avenues?
2) Do I trust my surgeon?
It's important to build up a trusting relationship with your surgeon during the lead up to your operation as this will give you peace of mind. Have you ensured the surgeon is Board Certified? Where will the operation take place? How much practice have they had at performing this particular operation? Explain in detail your expectations of the surgery as they will be able to give you a clearer idea of the results you can expect and whether your expectations are realistic. Ensure that your surgeon has listed all the associated complications and cons of the surgery as well as the positives.
3) Have you done your research?
An idea can only take you so far…it is absolutely fundamental to your safety and wellbeing that you take a considerable amount of time to research the operation beforehand. Discover whether the surgeon you are interested in specialises in the operation you are considering. Research the surgeon, their credentials, their testimonials and the surgery of choice. For example, if you are considering a breast enlargement, research the different types of implants, the incision types, recovery period, the different sizes available and the options that are out there.
4) Can I afford the surgery?
Before considering plastic surgery you need to allocate a budget in order to afford it. Some plastic surgeries offer a payment plan, but don't be fooled by cheap offers and discounts. More often than not, the price will reflect the quality of the surgery.