What it really takes to be a hand model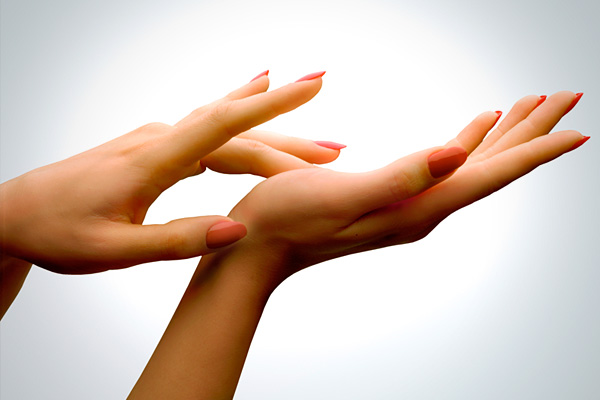 Becoming a top model is an aspiration among many, but, what does it take to be a top hand model?
What it's like to be a hand model
You see advertisements everywhere, but very rarely do you often pay attention to the hands. Behind every phone and handbag advertisement is a sought after hand model. A well-manicured pair of hands with long nails, fingers and nailbeds may be on the right tracks, but advertisers are very picky about who they select to be a hand model.
Hand models describe hand castings to be strange and unlike normal model castings. Sometimes, adult's hands are used for child's products, and if a pair of hands makes it big time, they can even be insured for a 7 figure sum.
With this knowledge, a hand model knows all too well that the hands are the first to show signs of ageing. Normal tasks like washing the dishes or scrambling around a handbag for a set of keys involve wearing thick gloves to avoid chipped nails or being exposed to harsh chemicals that may dry out the skin.
Sometimes, hours spent in contorted and uncomfortable positions are maintained just to get one useable shot. An immense amount of time and resources are used to create a hand shot, and then hours of post-production goes into the photo afterwards. Hand models are also often called in to replace the hands of real models.
All this work means that a great amount of care must be taken on a daily basis. Anti-ageing solutions are at the forefront of every hand models mind as it will provide them with longevity within the world of hand modelling. Taking care of your hands is good practice for everyone.
As you get older, you will start to notice that the volume diminishes and veins and bones can become more prominent. The skin also starts to thin, causing the skin to look crepey and blue veins become more pronounced. Lifestyle influences can also have an effect on the hands; we are constantly exposing our hands to sun damage and chemicals which make the hands age prematurely. Age spots become more apparent and so you should ensure you wear a broad spectrum sunscreen on a daily basis.
There are a number of non-invasive anti-ageing solutions that can reverse and improve the signs of ageing on the hands which include, but are not limited to: