Healthy Summer Skin Guide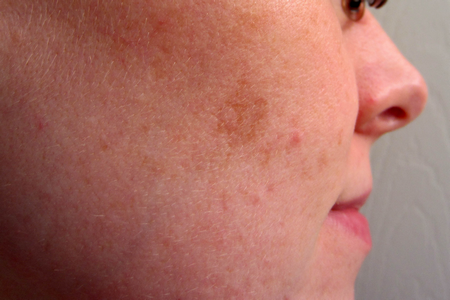 Caring for your skin during the summer months can be a difficult thing; you assume that getting Vitamin D from the sun would be a good thing… it even feels warm and assuring on your skin. However, sun and UV exposure are one of the most damaging factors to our skin.
The summer can bring about a plethora of skin damaging conditions. Below, Dr Alexandrides highlights some of these problems and how you can treat them:
Healthy Summer Skin – Potential Troubles
Sun burn
First of all, sun burn can easily be prevented by spending less time in the sun and always wearing sun protection that will protect you from both UVA rays and UVB rays. A lot of sun creams on the market actually do more harm than good, and are not protecting the skin in the way that you would expect. Instead, Dr Alexandrides recommends opting for a UV mineral filter that will reflect the sun's harmful rays rather than absorb them and create a chemical reaction.
If the damage has already been done you can reduce inflammation and redness by applying a cold ice pack or compress to soothe the skin. You should also apply aloe vera gel or aftersun and drink plenty of water to rehydrate the skin.
Sunspots
Exposing yourself to the sun can cause photo-ageing and one of the signs of this is uneven skin tone and pigmentation. Dr Alexandrides recommends keeping your face out the sun wherever possible, as when the damage has been done it can be hard to treat. However, you can try a number of non-surgical options such as: Fraxel and Skin Peels to try and rejuvenate and repair the damaged skin.
Dull skin
You may think that a glowing complexion comes with a tan, and as a result you feel your pale skin is looking dull and lifeless. It's easy to neglect the skin in the summer and forget about your existing skincare regime or apply less moisturiser, but your skin needs just as much attention, but for different reasons.
A primary cause for dull skin during the summer is that it's actually dry and lacking nutrients. Reviving the skin with amino acids, antioxidants and vitamins with mesotherapy will improve your skin's tone and texture and bring it back to life.